Children's GRAMMY Award Nominees Benefit Concert 2017
Forget about Adele and Beyonce and the acts that performed during the prime time GRAMMY's show. I want to talk about children's music and the GRAMMYs. This past weekend I had the great privilege of attending the Children's GRAMMY Award Nominees Benefit Concert in Los Angeles. All five of the performers/groups nominated in the Best Children's Album category performed during a family concert to benefit the Symphony Jazz Orchestra's music in the schools program. And what a concert it was!

The show opened with Frances England performing songs from her album, Explorer of the World. Normally, I wouldn't note what someone was wearing but since you can't tell from the picture, I want to mention that Frances had on the most adorable dress that looked like maps of the world. Perfect. During her set, Frances brought onstage Carlos Aguirre to join her for "Ballad for a Beatboxer."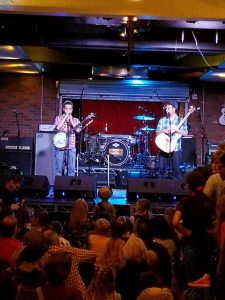 Following Frances England were three time GRAMMY nominees (and one time GRAMMY winner in 2013), the Okee Dokee Brothers. Their set of Americana songs from the album Saddle Up included "Jackalope" and "Somos Amigos" which included special guest and recent Latin GRAMMY winner for best children's album, 123 Andres.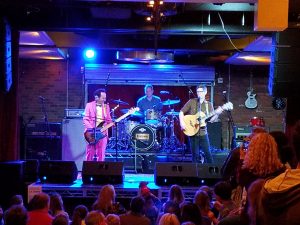 Things got even livelier when Recess Monkey took the stage. And yes, that is a pink suit that Jack is wearing. 🙂 They played songs from their album Novelties. Four days later and I still find myself singing, "Time to Make the Donuts."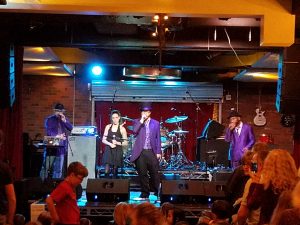 Then, Secret Agent 23 Skidoo took the stage. The room turned electric as all the kids were encouraged to get up and dance their hearts out to the unique hip hop sounds. The high octane performance contained songs from the album (which would win the GRAMMY the next day), Infinity Plus One.
The final act of the concert, Brady Rymer and the Little Band That Could, took the stage and kept the energy going with songs from their latest album to be nominated for a GRAMMY, Press Play. The concert ended with a finale featuring all of the performers gathering on stage for one final song.
What a concert! Can't wait to see who will be taking the stage next year!!