In Tempo with…Johnette Downing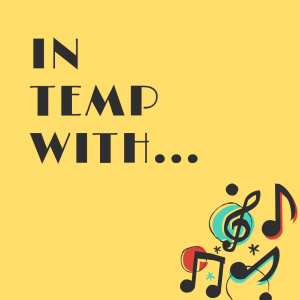 "In Tempo With…" is a new feature that will be popping up on Kids Rhythm and Rock from time to time. It highlights a children's performer and includes a short Q & A. As we reach the culmination of Mardi Gras, it is my pleasure to spotlight Johnette Downing and her Cajun celebration, Swamp Romp.
Downing is a prolific author and entertainer with almost two dozen picture books and a dozen albums to her credit. A New Orleans native, the folklore and culture of Louisiana is reflected in many of her books and lyrics. Downing's latest family music album, Swamp Romp, is a collaboration with GRAMMY Award winner Scott Billington. The fifteen original songs in this collection grow from Cajun roots, featuring lots of brass and percussion and rhythms that beg for you to clap and tap along. Many of the tunes like "Mudbug Boogie," "Bamboula Rhythm," and "Get Ready, Get Set, Let's Groove" are designed to get children up and moving and would be great fun to use in a storytime setting or for a Mardi Gras celebration. The chant-like song, "Mississippi River" will have children spelling Mississippi and jamming along in no time. While the entire album embraces Louisiana roots music, several of the songs such as "Who Got the Baby in the King Cake?" "How to Dress a Po' Boy" and "Crawfish Étouffée" really place listeners in the heart of New Orleans life. Want to learn more about these engaging, entertaining tunes? Don't miss the detailed liner notes which include background information on each song's origins as well as some of the album's guest performers.
Johnette Downing recently took some time to answer a few questions.
Swamp Romp is a celebration of Louisiana roots music featuring a wide variety of instruments, rhythms and subject matters. When you're writing songs, which comes first – the music or the lyrics?
When writing songs, there is no set method for me. The muse sometimes delivers the lyrics first while other times the melody. For example, Scott and I try to walk three to five miles per day. On one of our walks, I just started singing, out of the clear blue, "When you walk down the street, you can feel it in your feet. It's the bam-bam-bam-boula rhy-thm." The beat of the words I sang, "bam-bam-bam-bou-la," is the exact rhythm of the underlying beat of much of New Orleans music. We stopped immediately and recorded the song on a four-track app we have on our phones. We have this recording app on our phones for this express purpose of capturing melodies or lyrics when they come because you just never know when that spark will fire.
What is your favorite Mardi Gras tradition?
My favorite Mardi Gras tradition is the king cake party. At king cake parties, children (and grown-ups) enjoy slices of this braided pastry, but this is not just any cake. There is a lucky plastic king cake baby hidden inside the cake! Whoever finds the king cake baby in his or her slice of king cake is unofficially crowned king or queen for the day, and is required to host the next king cake party. This tradition ensures that the celebration continues throughout Carnival season. Partygoers will ask, "who got the baby in the king cake," because they want to know where the next party will take place.
If you could only eat one meal in New Orleans, what would it be?
If I could only eat one meal in New Orleans, it would be charbroiled oysters from Drago's Restaurant, where I believe the dish was invented. They grill the oysters over an open flame and dress them with butter, garlic, pepper Parmagiano and Romano cheeses. De-lish!

Finish this sentence: Children's music is…
For me, children's music is a celebration of childhood. It is vehicle for inspiring children to think, laugh, dance, sing, clap, question, inquire, move, create, express, bond, and learn. In many ways, music is at the very core of being human. It is our heartbeat, our breath, our connection, our comfort and our joy.
**For a taste of Mardi Gras New Orleans style, take a peek at the video for "Bamboula Rhythm" from Swamp Romp. Laissez les bons temps rouler!