#Grammyssowhite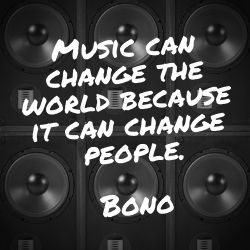 A week ago the 2021 GRAMMY nominations for Best Children's Album were announced. To say they were a surprise is putting it mildly. The first thing I noticed was that for the second year in a row, only one woman was nominated (last year Kaitlin McGaw and Alphabet Rockers garnered a nomination for their album The Love). The very next thought that crossed my mind was that every single nominee is white. Every. Single. One. In a year when children's music was filled with incredible albums by artists such as Pierce Freelon, Elena Moon Park, 123 Andrés, Wendy & DB, SaulPaul, and Flor Bromley it was shocking to realize that not one person of color's work was recognized by the Recording Academy.
How could this be? In a year filled with protests and conversations about racial injustices and inequalities both out in the streets of our cities and towns but also throughout the children's music online communities, how could the voting membership have gotten it so wrong? And just who are these voters and what are they voting on? According to Grammy.com, "The Recording Academy is a not-for-profit that represents a diversity of music makers and professionals. Our membership focuses on service, advocacy and recognition of the art and craft of music." In order to become a voting member of the Academy, performers, songwriters, producers, engineers, instrumentalists, and other creators currently working in the recording industry can apply to be invited to the Academy by submitting "two strong recommendations from music industry peers" and a career profile. Submissions are then considered by the Recording Academy's Peer Review panel. If approved, the candidate will be invited to join the Recording Academy. 
What exactly is this peer selected group of members voting on? In the first round of voting, which this year was held from June 22 – July 6, they voted on qualified submissions released between September 1, 2019 and August 31, 2020 that they felt deserved nominations. In the final round of voting, which was from July 15-August 3, the voters selected which entries they thought should receive a GRAMMY award. This leads one to conclude that this year, a group of peer selected GRAMMY voters, looked at the entries from their peers, and decided that not one person of color released an album worthy of receiving a GRAMMY award. Just let that sink in for a moment. If you listen to children's music, you know that over the years it has begun to reflect the children and families who are listening to it. So why aren't the awards?
I don't have an answer for that. In fact, I'm truly stymied. The Recording Academy has an entire section of their website dedicated to Diversity, Equity & Inclusion at The Recording Academy, released the findings of the Recording Academy Task Force on Diversity and Inclusion in December of 2019 and chose Valeisha Butterfield Jones to be the Chief Diversity, Equity, & Inclusion Officer in May 2020. Yet, in the very first season of GRAMMY award nominations following these efforts, an entire musical category's nominees are white.
Something (many things?) are still very, very broken. Where does the solution lie? With the Recording Academy, the voting members, the artists themselves?? So many in society and in children's music became mobilized this summer. Everyone wanted to do better. To be better. To be part of the solution, not the problem. Concerts were held. Discussions, and often heated debates took place with the hope that they would lead us to a better understanding. But then time passed, Other things like the election and the second surge of a deadly virus took up much of our emotional bandwith. And slowly as the months slid by, we knew that DEI (or EDI – Equity, Diversity and Inclusion) was still important to us, but it would be ok if we didn't think about it 'til later. Then last week happened and we remembered that just because racial inequalities were not at the forefront of our minds, they are still occurring all around us. To our friends. To our families. And last Tuesday, to children's musical artists that you know and love. 
Even though the voting membership failed its children's music peers of color, the nominees did not. Within just a couple of hours of the announcement, The Okee Dokee Brothers posted a message on Facebook expressing their gratitude and also calling out the lack of diversity in the nominations, as did Dog on Fleas, Joanie Leeds, and Alastair Moock.  Over the next few days, artists from around the country added their support. In addition, on November 30, Family Music Forward, "an artist collective committed to transforming Family Music by supporting Black artists, children, and communities and dismantling individual, institutional, and systemic racial bias within the industry," released a statement to the Recording Academy calling out a biased, discriminatory and anti-Black selection process and industry practices. 
In the past week conversations have begun again in the children's music online communities. And that's important, but at some point those conversations need to move to action. Because if the voting members of the Recording Academy won't recognize their own talented, diverse peers, who will? 
UPDATE:
On December 11, Justin Roberts released a statement regarding the GRAMMY nominations. If you haven't already, please take a few moments to read it. 
On January 4, NPR ran a piece on the controversy that included brief interviews with several of the GRAMMY nominees as well as a response from GRAMMY officials.