Spread a Little Kindness Today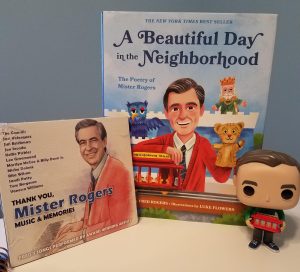 November 13 is World Kindness Day. Established in 1998, World Kindness Day is celebrated around the globe – from the US to Japan and Nigeria to the United Arab Emirates. Acts of kindness, both big and small, are encouraged as a symbol of the things that we, as a global community, can accomplish if we are good to one another. One of those small acts that is easy to do no matter your age, is to wear a cardigan. This year, in honor of Mister Rogers and the message of kindness that he spread, Pittsburgh TV station WQED is encouraging everyone to grab my favorite kind of sweater, take a picture and tag it #CardiganDay.
Don't let your celebration of World Kindness Day end with a sweater. Take a listen to "Drop in the Bucket," the newest song from Brady Rymer and the Little Band That Could. Filled with suggestions on easy ways that young people can be kind to one another, take inspiration from the song and add a drop of kindness to your bucket as we work together to make every day in the neighborhood beautiful.