Welcome to Kids Rhythm and Rock's first ever Children's Music Roundup!! Throughout the past year I thought a lot about doing a "10 Best" list, but the music for children this year was so diverse and so dynamic, there was no way I could limit my choices. What I decided to do instead was to make a list of my favorite albums of the year, then break the list up by categories. (If I reviewed an album here, I've included the link.) So, without further ado, here is the 2018 Children's Music Roundup!
Most Amazing Album Covers: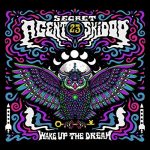 Come for the covers, stay for the fantastic music!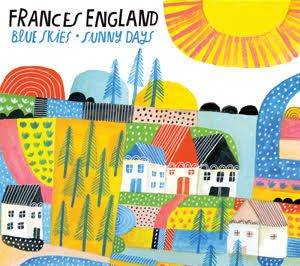 Blue Skies and Sunny Days performed by Frances England
Wake Up the Dream performed by Secret Agent 23 Skidoo
Be Mindful, Be Kind:
Music to guide our everyday lives.
Every Voice performed by Kira Willey
Dog on the Floor performed by Raffi
Oh, to be Little:
Perfect tunes for the preschool crowd.
Come Together performed by Jeanie B!
High Five! performed by Laura Doherty
Sounds of Summer:
Winter may soon be upon many of us, but these albums are good anytime of the year. 
Camp Andyland performed by Andy Z
Fireflies performed by Mister G
It's Science!:
Who knew science could be so fun?
Giants of Science performed by The Pop Ups
Kidz STEM Songs performed by Dan Crow and Friends
Zoom a Little Zoom: A Ride Through Science performed by Cathy Fink and Marcy Marxer
Life Through a Special Set of Eyes:
Meet Jamey, his cat and his new puppy as they partake in the joys of summer. 
Kitty Cat Under My Wheelchair performed by Steve Pullara and His Cool Beans Band
For Fans of the "Who Was/ Who Is" Series:
What better group of people to learn about than Nobel Laureates? 
Legion of Peace performed by Lori Henriques Quintet featuring Joey Alexander
Where in the World…:
Music inspired by cultures from around the world.
Falu's Bazaar performed by Falu (India)
La Luna performed by 123 Andrés (Central and South America)
Jazziest Jams:
Everything's groovy in this collection.
All the Sounds performed by Lucy Kalantari and the Jazz Cats
We Only Have One Earth:
Celebrate all the creatures, great and small, on this planet we call home. 
Back to the Land performed by Hot Peas 'N Butter
Why Why Why? performed by Ants Ants Ants
Introducing:
Who can resist a bilingual playground?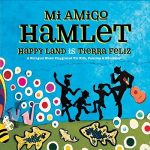 Happy Land is Tierra Feliz performed by Mi Amigo Hamlet
Musical Moms:
There are many moms on this list, but the moms below can't be categorized!
Songs for Sisters and Brothers performed by Vered
Strawberry Wind performed by Jessie Baylin
Tour Guide performed by Cheri Magill
Wild is Everywhere performed by Sara Lovell
Music for a Cause:
Hold Tight, Shine Bright performed by 25+ children's artists 

This album was created to help keep families together. All proceeds go to RAICES Texas.
And finally –
Just Because They're Awesome:
Building Blocks performed by Tim Kubart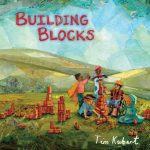 Family Photo Album performed by Recess Monkey
Hand in Hand performed by Suzi Shelton
Did your favorites make the list?? Let me know in the comments below.