Song Premiere – "Little Blue House"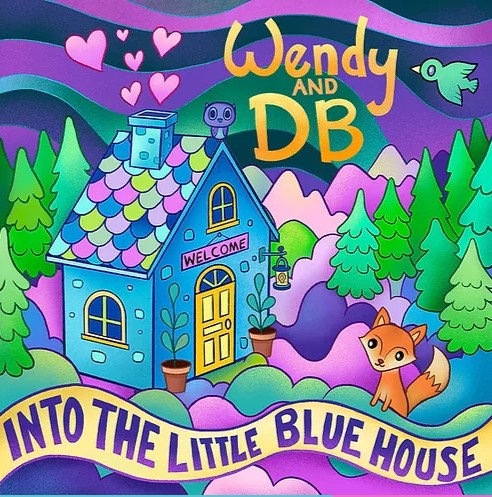 For a very long time, only a handful of musical genres were represented in children's music. Then came kindie music which started to break away from the "traditional" styles and sounds that were offered for kids. With the door now open to artists from outside that traditional mold, we've begun to see music that truly reflects the listening preferences of families by spanning a multitude of genres including country, rock, jazz, hip hop, and now, the blues.
With their new album, Into the Little Blue House, Chicago-based Wendy & DB (Wendy Morgan and Darryl Boggs) give a Master Class in creating the blues for young listeners. Combing their love of entertaining and educating children through music, Wendy & DB crafted a collection of songs that both teach children traditional blues tunes as well as introduces listeners to songs that lift them up in both mind and spirit. The album is given layers of depth with guest vocalists and an entire crew of Chicago blues musicians.
"Little Blue House" is the perfect first track for Into the Little Blue House . With lyrics that encourage listeners to feel free to express their feelings and really be themselves, "Little Blue House" strikes all the right chords as it welcomes young folks into the rich world of the blues. Take a listen below. Into the Little Blue House will be available on Friday.