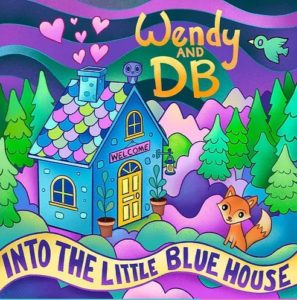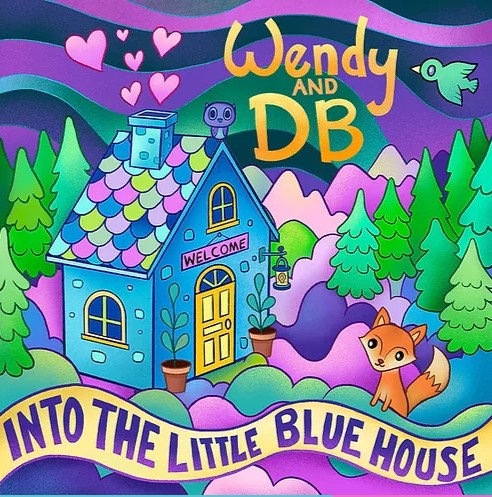 Chicago-based duo Wendy & DB (Wendy Morgan and Darryl Boggs) introduced families to the Blues with their GRAMMY-nominated album, Into the Little Blue House. From the album's opening notes filled with wailing harmonica and bluesy guitar, listeners know that they are in for something special. Working with a cadre of Chicago-blues musicians and frequently backed by a talented children's choir, Wendy & DB created a one-of-a-kind musical tapestry that combined relatable subject matter and tidbits from the history of the blues with rich melodies and top-notch musical performances.
This mark's Wendy & DB's first GRAMMY nomination. Kids Rhythm and Rock recently caught up with Wendy to learn a little more about this talented pair.
This is your first GRAMMY nomination. What was it like hearing your names announced?
We had just finished a show. I picked up my phone figuring I would have texts from friends if we got a nomination, and the texts were coming in, one after another, congratulating us on our nomination. I was so happy it brought both tears and excitement. I told DB, and we literally started jumping up and down! We were together when we heard the news, so that made the moment even more special. I tried to do a live video, but my hand was shaking so much I couldn't capture the moment. It was amazing!
While you have both performed for adult audiences, it's clear that you have a true passion for entertaining young listeners. What is it that makes children's music so special?
Children are the future. Children are the hope, and we have the amazing job of keeping them hopeful through our music. Also, adults need to reminded how to be silly again, and in live shows every child brings an adult.
What is next for Wendy & DB?
We are already working on another album with Dean Jones (Dog on Fleas). We want to use our nomination platform, or whatever platform we are given, to spread the love and diversity, and sound alarms on environmental concerns and human injustices around the world.
Is there anything else that you would like to share?
We are in a wonderful community of very special independent musicians. We will support other musicians in their efforts to do their meaningful and important work with young audiences. How amazing to have this opportunity to share the space with our talented fellow nominees: Justin Roberts, Alphabet Rockers, Divinity Roxx and Lucky Diaz and Alisha. We are so appreciative to the teachers, librarians, families, children and adults that make up our audience. Your support of our music and live shows means everything to us!