Welcome to Kids Rhythm and Rock's annual Children's Music Round Up! For those of you new to the site, at the end of each year, rather than doing a "Top 10" or a "Best of" list, I compile a list of albums that have come to my attention during the last 12 months and separate them into fun categories. The total number of albums that are included varies from year-to-year. This year 45 albums make an appearance in the list below.
The richness and depth that is family music just keeps growing. 2022 saw the introduction of new artists, established acts returning after creative hiatuses, and veteran performers taking risks and trying something new. Let's say hello to 2023 by taking a look back at the "year that was" in children's music. All albums are available online. Don't see your favorites? Please add them in the comments.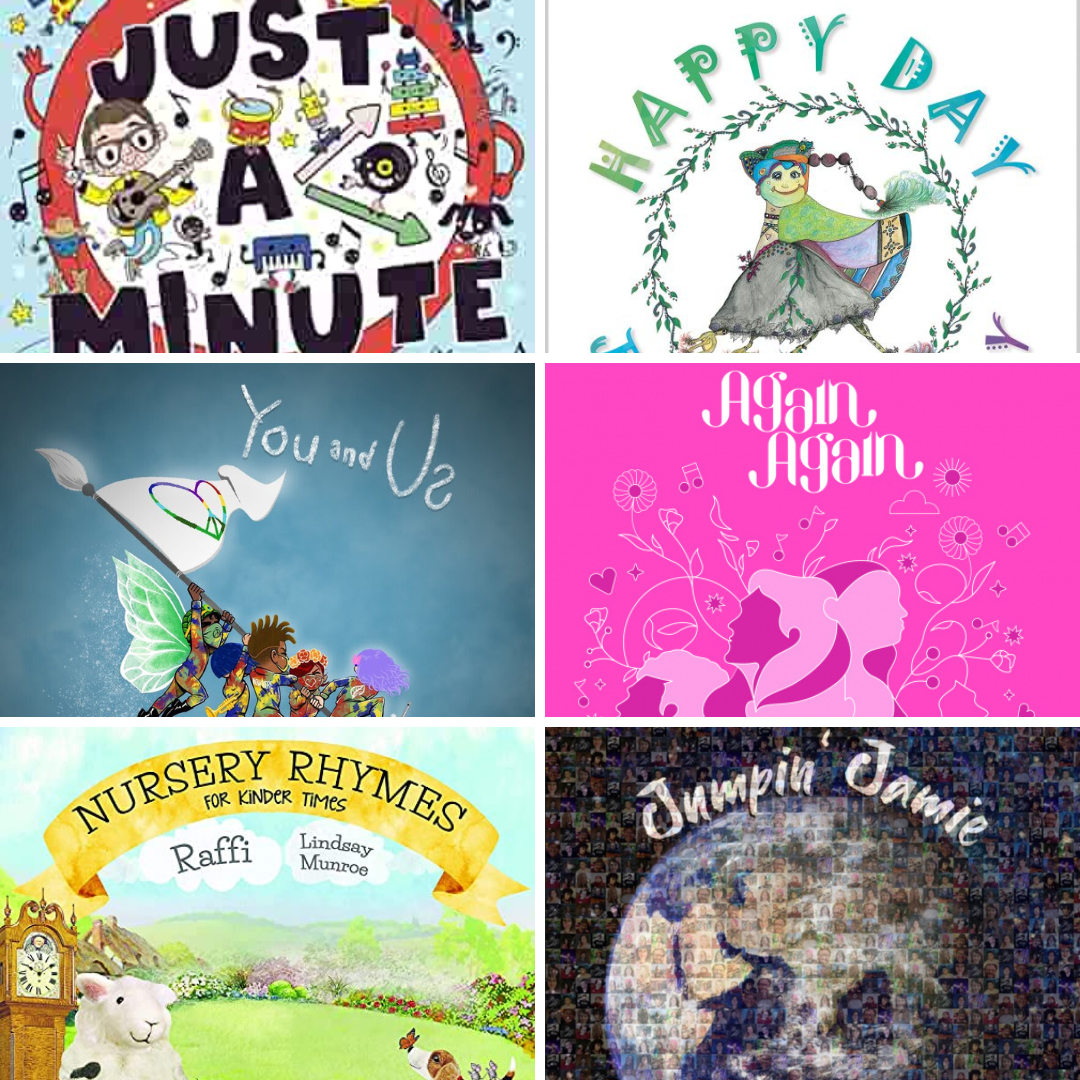 Be Mindful, Be Kind
Music to guide our everyday lives.
For Children of All Ages performed by You and Us
Happy Day performed by Jenn Cleary
Just a Minute performed by Jesse Jukebox
Mosaic performed by Jumpin' Jamie
Nursery Rhymes for Kinder Times performed by Raffi and Lindsay Monroe
Your Voice is Magic performed by Again Again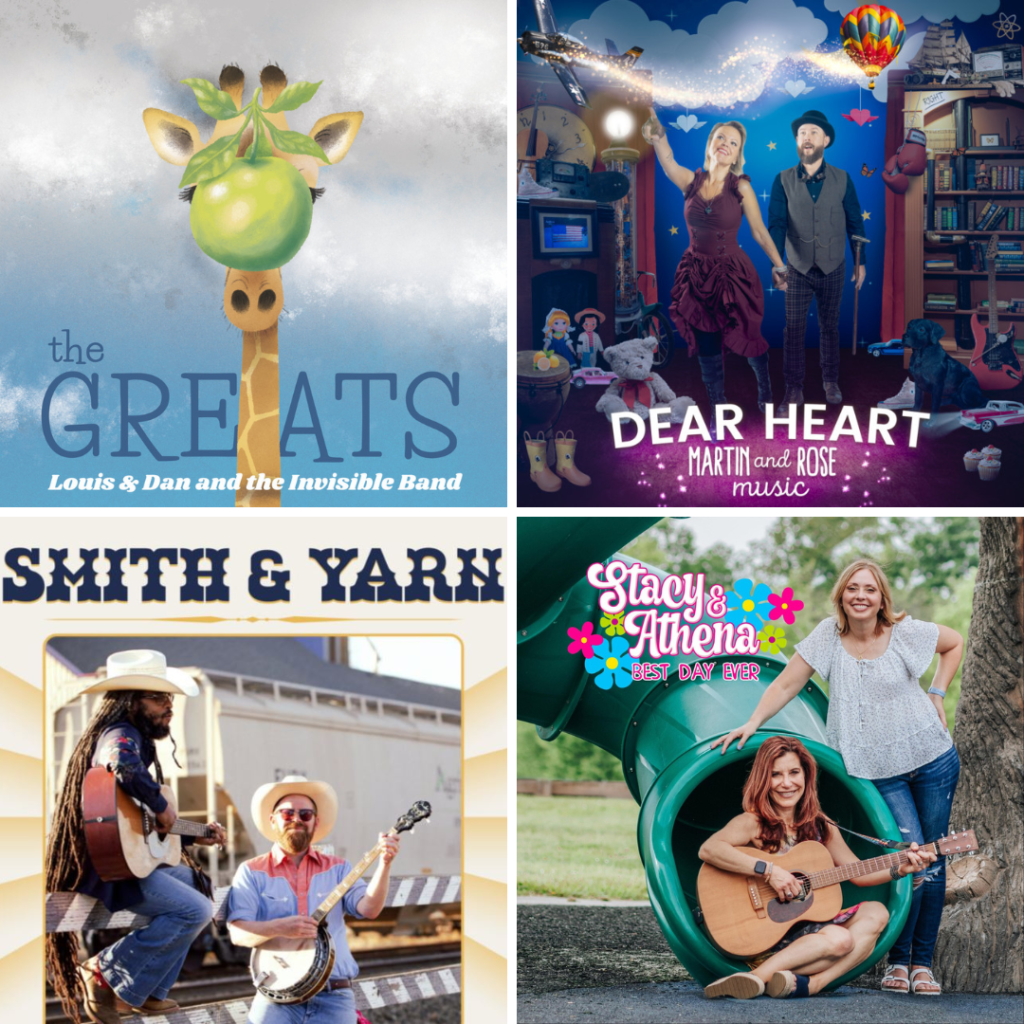 Dynamic Duos
Sometimes it's just more fun to sing with a friend.
Best Day Ever performed by Stacey & Athena
Dear Heart performed by Martin and Rose
The Greats performed by Louis & Dan and the Invisible Band
Smith & Yarn performed by Aaron Nigel Smith and Red Yarn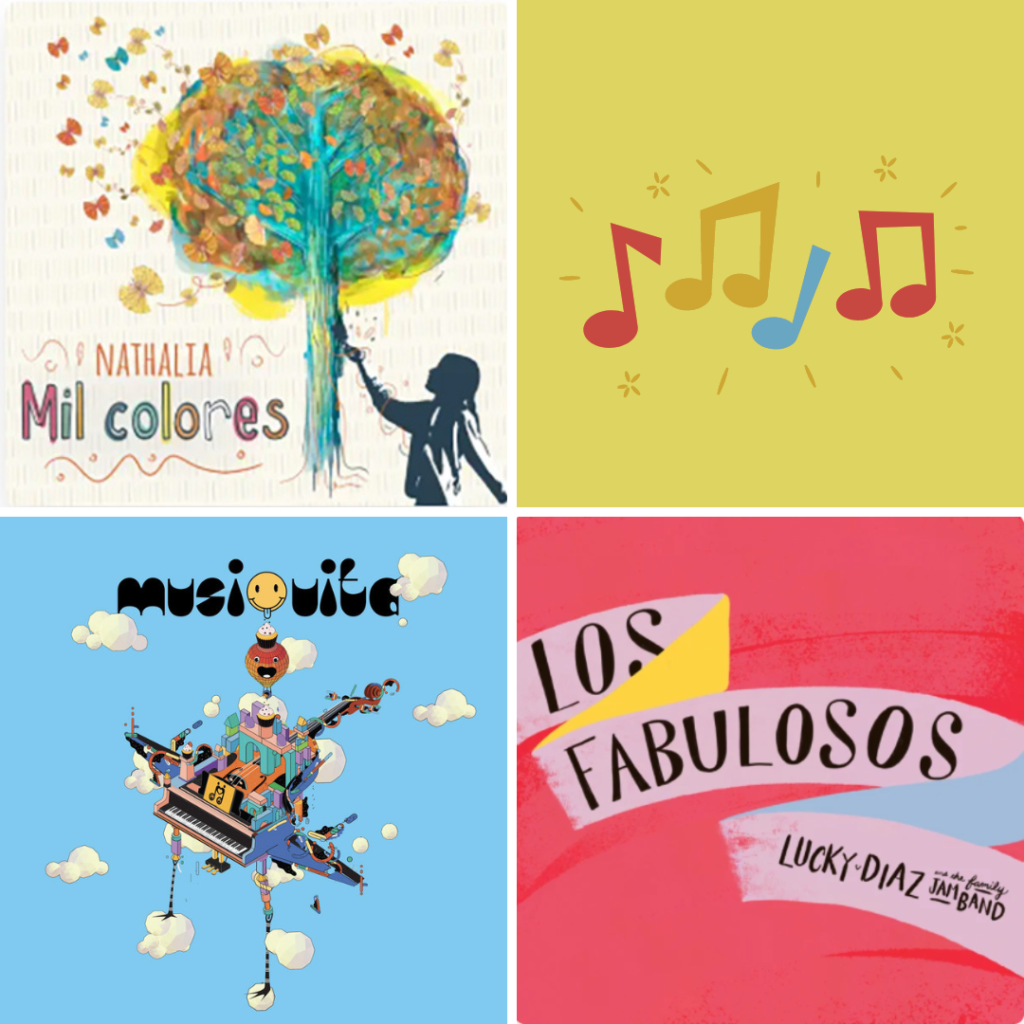 Festival de Música
Music in Spanish and English for the whole family to enjoy.
Los Fabulosos performed by Lucky Diaz and the Family Jam Band
Mi Colores performed by Nathalia
Musiquita performed by Musiquita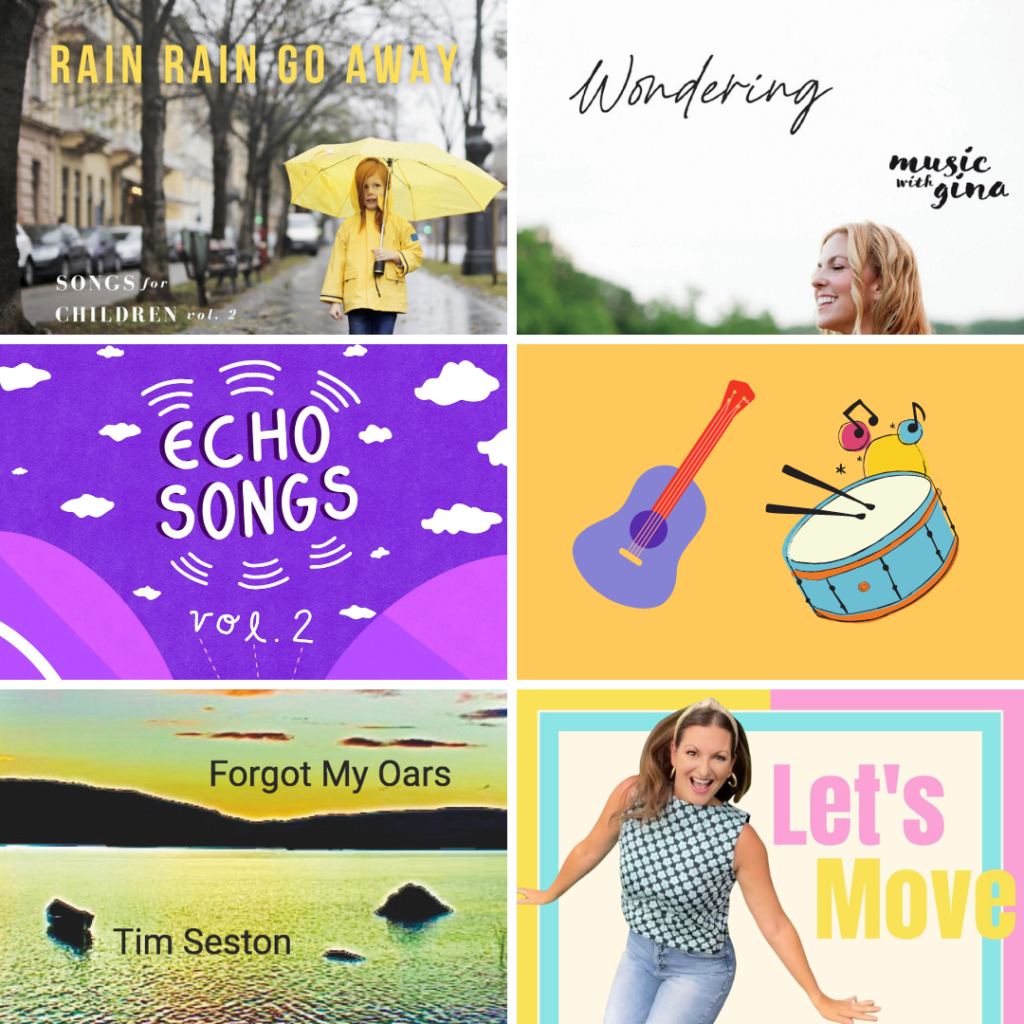 Oh, to be Young
Perfect tunes for the preschool crowd
Let's Move performed by Katie Dwyer
Echo Songs, Vol. 2 performed by Noodle Loaf
Forgot My Oars performed by Tim Seston
Rain Rain Go Away performed by Adam Steele
Wondering performed by Music with Gina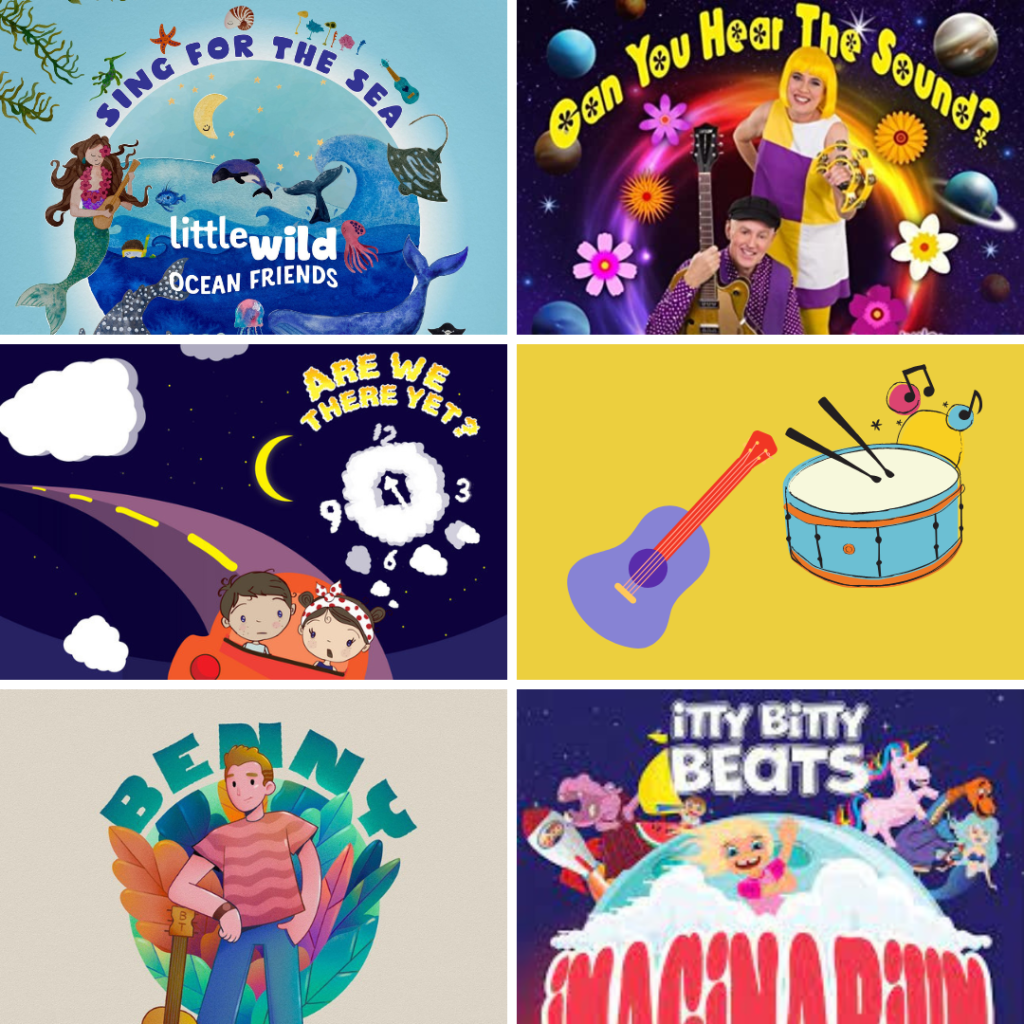 Our Friends to the South
2022 was the year when music from Australia and New Zealand arrived on the scene.
Are We There Yet? performed by Yeah Nah
Can You Hear the Sound? performed by The Lemon Drops
Imaginarium performed by Itty Bitty Beats
Potpourri
This was always my favorite category on Jeopardy!
Green Album performed by Gro-Town
Imaginations performed by Paper Rainbows
Magic Beans performed by Eric Herman and the Puppy Dogs
Traveling Together performed by Brighter Light Brigade
You Are Magic performed by Triple Rainbow
Rockin' Rhythms
I'm a little bit rock 'n' roll!
Nutmegger performed by Steve Elci and Friends
Robots Don't Tell Jokes performed by Kelli Welli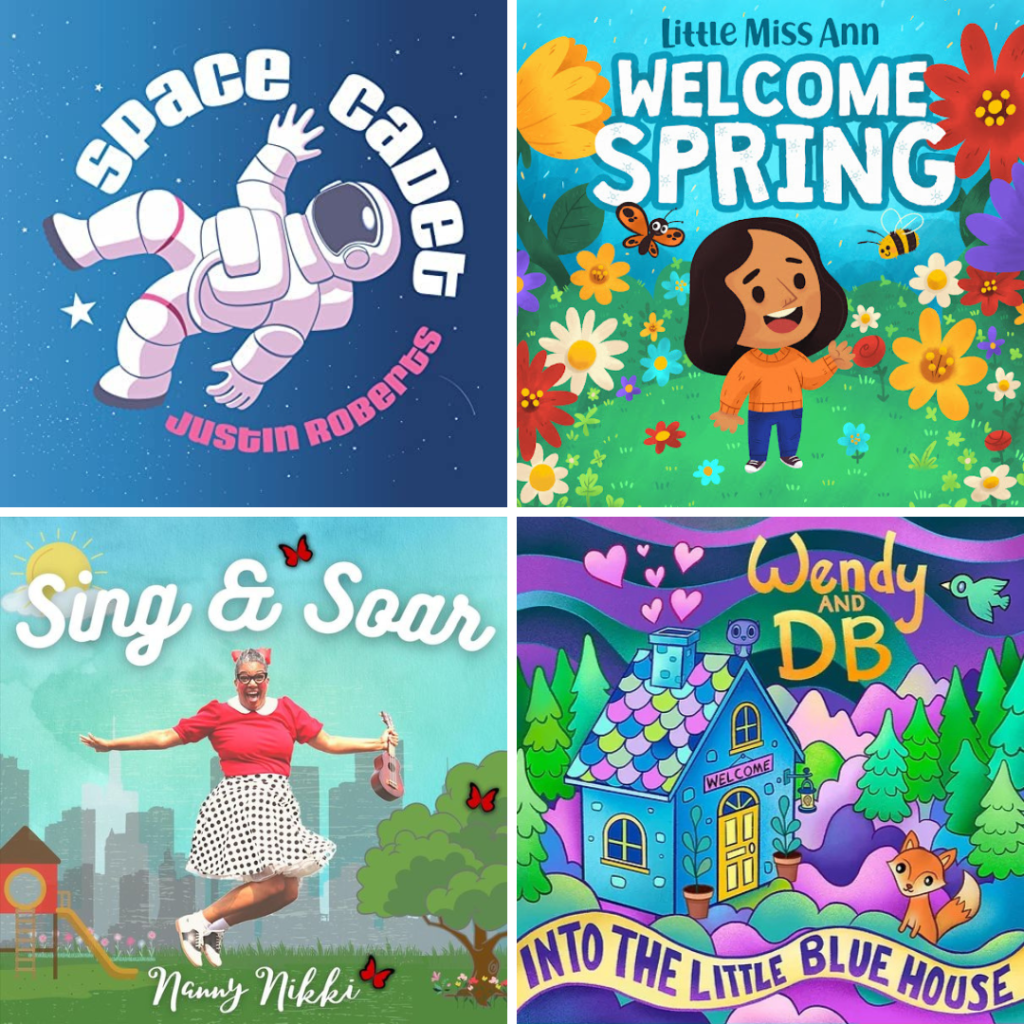 Sweet Home, Chicago
All of these artists call Chicagoland home.
Space Cadet performed by Justin Roberts
The Children Are Our Future
These groups put young people front and center in creating and performing music that educates, entertains, and uplifts all those who listen to it.
The Movement performed by Alphabet Rockers
Multiply performed by The Wise Channel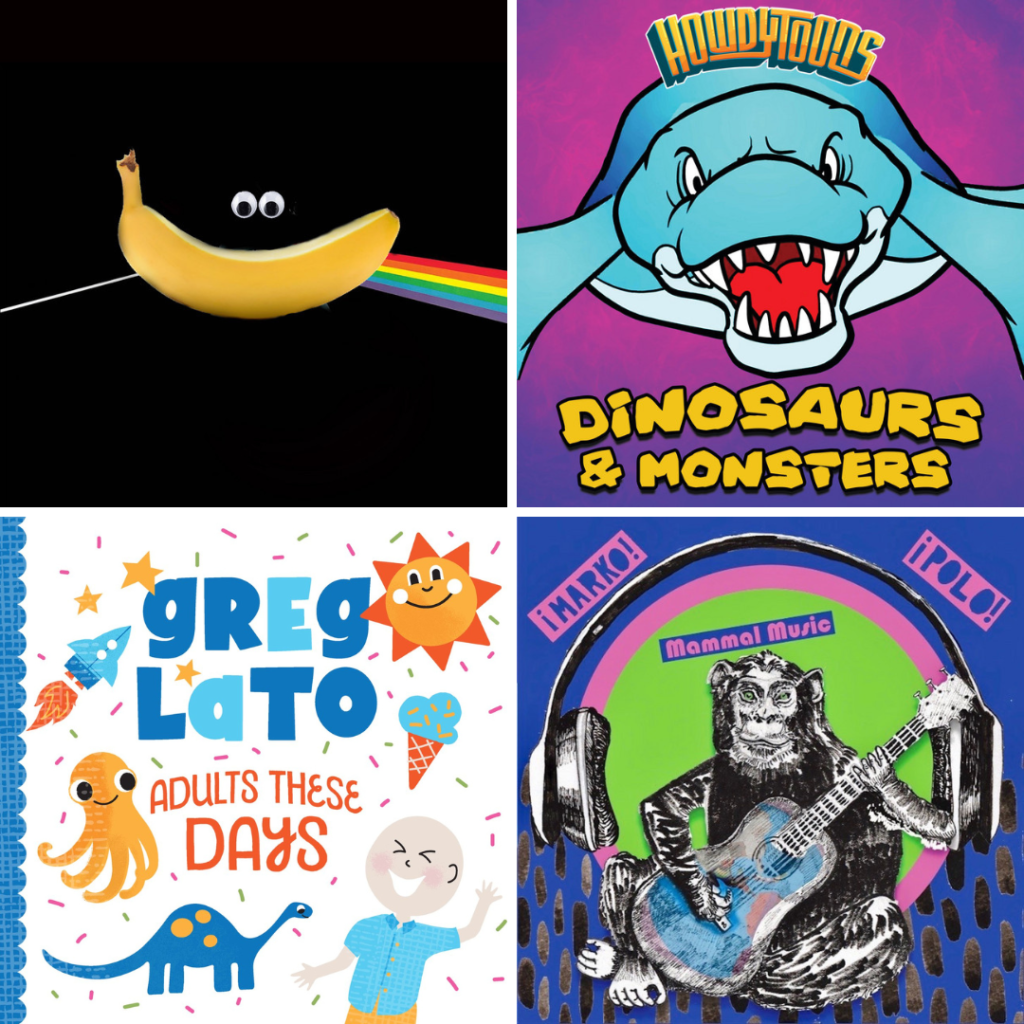 Unique Musical Stylings
There was nothing else quite like these albums this year.
Adults These Days performed by Greg Lato
Dark Side of the Banana performed by Go Banana Go!
Dinosaurs and Monsters performed by Howdytoons
Mammal Music performed by Marko Polo
Unstoppable Beats
Music to get you moving and grooving.
In the Pocket performed by Uncle Devin
It's Me, Ronnie Boy! performed by Ronnie Boy Kids